The day I learned to fly I was 16 years old and just finished private pilot ground school. I was nervous as I hopped in the airplane, taking the controls for my discovery flight. The day I learned to fly was the day my Dad supported me and never doubted me. Although it was many years later that I would become a private pilot, I would always remember that day.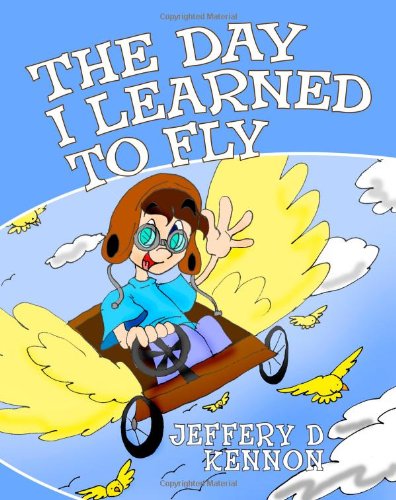 The day Jeff Kennon learned to fly, he was much younger. Just eight years old! However his flying dreams wouldn't come true just the way he thought they would either...
The Day I Learned to Fly is a children's book written by Jeff Kennon inspired by that very day. Left with just his imagination and the plethora of gizmos and gadgets in his shed to make the ultimate flying machine. Follow an eight year old adventurer who uses window screens as wings and a cinder block brake.